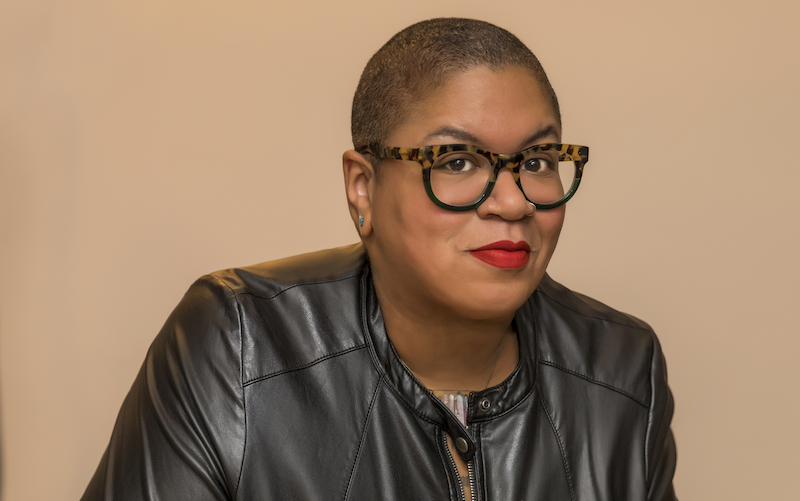 I "discovered" Samantha Irby in 2017. Her book, "We Are Never Meeting in Real Life.: Essays" caught my eye somewhere. Maybe it was at McNelly Jackson or Strand. Regardless, I bought a kindle version of her book and breezed through it.
Her openness peppered with hilarious commentary was my kind of jam. Within thirty-six days, I read and bought all of her three books available at the time. I didn't quite finish "Meaty" — currently at 96% — and trying to take my time with her craft as I wait for her next book. 
Unlike Karen Chee, Samantha didn't have a neat organized section of her website that links to all of her published work. Is it because she's disorganized or too busy to update her website? While I love her writing, I cannot stand her blog's aesthetics. The lowercase and the loud colors are too distracting.
Fortunately for both of us, she published elsewhere and Google helped me find them.
This article took so many turns that I can't even keep up — she started out with high food scene, then talked about her horrible eating habits, then how she and her partner cooks pasta while fancy cookbooks collect dust, only to finish the essay to say that delivery is her favorite food group.
The writing was good — but I'm slightly puzzled of the main message she wanted to share with the reader.
What a lovely piece! Everything about this piece was relatable and funny because teenage crush is a universal theme and brings the reader back to his/her high school days.
This was a dumb idea, because there's no easy segue from monosyllabic American teenage English to suave recitation of swooning French poetry in the halls of a suburban high school…

Emotionally I am still in the girls' bathroom in the arts wing of my high school, wondering if it's possible to cringe to death. I still don't know anything about poetry.
I wonder if it's possible to make my daily corporate life just as funny and relatable as Irby.
This read like a hilarious collection of all low moments that we can all relate to — because we've all been there one time or another. Yet, she makes no apologies about how weird, gross and unflattering her low moments are, because she learned to embrace them.
I wish I had the courage to dish out all the bad qualities about myself without being incredibly self conscious. Maybe I need to let go of the fear that others will judge me and just work on my craft.
I Don't Care. I Love My Phone.
Personifying a phone in present day, acknowledging privacy concerns, and then weaving her personal history of when she got her first phone and how it transformed her life in an instant.
Finally, she  dives into her own phone addition, especially because of the convenience, even if the phone knows her more than herself.
---
Note to self: Channel Samatha Irby and dish out all the low moments and thoughts, because they are great material to work with.