For the first time in my life, I documented and reviewed all the movies I watched throughout the year.
I tweaked and changed the format throughout the year and I'm quite happy with this format and result. The fifteen movies below are rank ordered, starting from the ones that I enjoyed the most, to my least favorite.
The Spy Gone North – 4.5 / 5
Hands down, one of my favorite Korean movie of this year. The acting, the action, and the storyline kept me thinking and interested throughout the two hour movie. I still can't believe that this was based on true story! I wonder how many spies or double agents are crossing the border every single day, in hopes of helping each other out.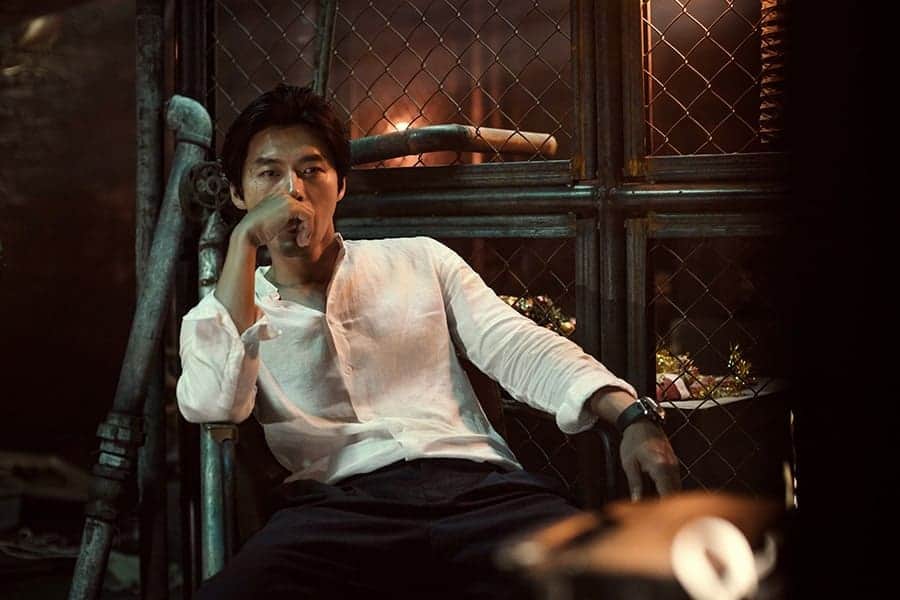 The Negotiation – 4.5/5
This movie is up there with The Spy Gone North, in terms of the story and pace of the movie. It kept me on my toes for the entire movie. The cast was more of my liking, mostly because Hyunbin will always be one of my celebrity crushes. How the story unraveled to show the dark side of Korean politics was really compelling and sad. I've been enough movies and dramas that depict the deep rooted corruption in Korea that I wonder if honesty and pure hard work will even result in anything in Korea.
Molly's Game (2017) – 4.5 / 5
The thrill and the suspense of the movie kept me at the edge of my seat. The best part about this plot was that Molly was such an honorable and upstanding character being involved in illegal gambling. The character development, which was shown through her lawyer was superb.
Hitman's Bodyguard (2017) – 4/5
Really enjoyed this movie. The plot was a bit dark, yet Ryan Golding and Samuel L. Jackson were great to watch. Definitely a fun action filled movie with snarky dialogue that made the movie much more entertaining.
Ocean's 8 (2018) – 3.75 / 5
This movie was surprisingly good with two plot twists. The job within the job as revenge to her ex-boyfriend was a nice touch. Also liked the female empowering storyline. Instead of trying to one up each other to get more of the prize, they were more than willing to share it equally and fairly.
Nice summer blockbuster on a breezy weeknight in July.
Wonder (2017) – 3.75 / 5
What a heartwarming and feel good movie that made me believe in humans again. Added bonus: Julia Roberts, who also ages really well.
Sing (2016) – 3.75 / 5
Who knew that animated movies can be so good? I loved the details and stories of each characters, and of course, the music.
Ant-Man and the Wasp (2018) – 3.5 / 5
This movie met all the expectations for an action movie — it had good characters, action, and wit that made it enjoyable and memorable. Wish that shrinking technology existed for everyday life.
Logan (2018) – 3.5 / 5
I'm not a huge wolverine fan, but enjoyed this movie nonetheless. I liked the premise of the movie — superheroes getting old and having less power, and yet figuring out their purpose in life before death. The ending was unsatisfying.
The Avengers (2012) – 3.5 / 5
A typical action filled movie that is enjoyable throughout the movie. Nothing too crazy, but good enough for what I signed up for.
Dumping (2018) – 3.25 / 5
One of the better Netflix movies that turned beauty pageants on its head while providing emotional and heart-warming story.
Set it Up (2018) – 3 / 5
I'm a sucker for bad romantic comedy movies set in New York, and this movie fit the bill perfectly. There were obvious holes in the story, but hey, I love good fashion, New York streets and some love involved in any movie.
Crazy Rich Asians (2018) – 3 / 5
I'm a sucker for romantic comedies, but this one was way too predictable. Other than the Asian cast and all the press frenzy that went along with it, the movie was rather lackluster.
To All the Boys I've Loved Before (2018) – 2.75 / 5
Had high expectations, but it was just OK. Maybe I'm too old to understand and relate to teenagers anymore. One big thing to celebrate was the Asian female lead.
Private Life (2018) – 2.5 / 5
Trailer was promising. Had high hopes. The movie fell flat. The pace was too slow and the story was unsatisfying.